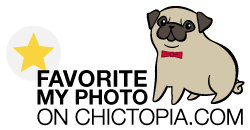 Outfit Details:
Denim Jacket: Topshop
Dress: Boohoo
Belt: New Look
Tights: Primark
Shoes: Vivienne Westwood via eBay
Bag: T.K Maxx
Flower Brooch (on jacket): New Look
Gosh, it feels like it was so long ago since I wore this now, although in reality it was only about three weeks. I'm so pleased with this dress, it's so pretty. I don't own a lot of blue clothes so it was a nice addition to my wardrobe but the floral print and flashes of pink still mean it's quite me. Sadly I didn't get any pictures of it but it also features a lovely decorated collar with lots of little pearls on it. Boohoo has weird sizing if you ask me. I can barely squeeze my bum into my size six jeans from there but this dress is an eight and sits really weird on me, as do other dresses I've bought from Boohoo. In fact, most things I've bought from Boohoo in the past have actually been donated to other people. I was determined to make this work for me though and I think the addition of the New Look belt help give the dress a much more flattering shape on me. As I have no shortage of pink accessories, adding a little pink bag, pink tights and pink shoes was a bit of a no brainer for me. Oh, and I believe this is the first time my beloved Vivienne Westwood flats have made an appearance on The Glitter Vixen!
The only part I'm not sure about is the denim jacket, I don't think it's quite right with this outfit but then again, it's a lot more right then any other outwear I own would have been. Now I think about it though, I have a pink long length cardigan from Topshop that I think I'll try next time. I do love my little denim jacket though, especially with the addition of the flowers from New Look. Also, I have so many adorable little headbands I never wear, including a pink floral one which would have looked ace with this dress - so next time!
This was a bank holiday weekend outfit - if my memory serves me correctly I wore it while James was visiting on the day we went to see my dad, stepmum and siblings. My littlest sister is so shy around boys and even my littlest brother was a bit shy around James initially because it had been so long, but he was soon dragging James along by the hand. It certainly gets the "hmmm, maybe I should have some children" voice off in my head...