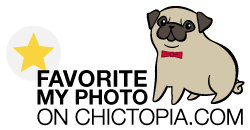 Makeup Details:
Benefit The Porefessional
Rimmel Wake Me Up Foundation
Collection Lasting Perfection Concealer
Rimmel Stay Matte Powder
B. Glowing Shimmer Block in Blush
Urban Decay Eyeshadows in Smog and Suspect
Rimmel Scandaleyes Eyeliner in Nude
Rimmel Scandaleyes Mascara
Lime Crime Lipstick in Coquette
Although I've titled this post "crazy cat lady" there seems to be quite the mismatch is animal themes going on here! Obviously my shirt has a lovely siamese cat print on it, and my little bowler hat has cat ears on it, two of my three rings feature foxes! Animals tend to be a theme in my clothing and accessories - I love leopard print, I love foxes and cats are pretty cool too. I've got a selection of rings with tiny woodland animals on them. It means different animals are bound to clash in my outfits from time to time.
These photos were taken about a fortnight ago before the Summer weather really hit us; hence my need for a jacket and jeans. Despite this, I'm really pleased with this out and for the first time in ages I'm pleased with my batch of outfit photos as well. I've been after a pair of high waisted black jeans for a long time and initially had my eye on the Topshop Joni jeans. However, a little look in the smaller sizes section on Boohoo led me to these beauties and at £25 only, I decided these were the ones for me. As seems to be typical with Boohoo clothing, the sizing of these is a little off but other than that, I'm really pleased with them. They really are high waisted and I like that they give me a bit of shape. They're very black but still look like denim which is what I was after. I bought them to wear with shirts tucked into them and tucking my Topshop cat shirt into them has had pleasing results for me. The cats on the shirt meant the bowler hat was an obvious addition. The rings were chosen because I thought the colours matched nicely and I've taken to wearing my silver one on a daily basis. Bag wise I thought my rucksack would work but I went for my satchel instead. These pictures have sadly highlighted to me that it has seen better days.
This was a Sunday outfit for me. Therefore I didn't do much in it as I spend Sundays with my family. They're my favourite day of the week though!