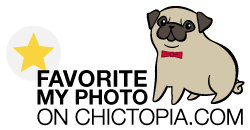 Makeup:
Benefit Porefessional
Rimmel Wake Me Up Foundation
Perfection Lasting Concealer
Rimmel Stay Matte Powder
B. Shimmer Block in Blush
Urban Decay Eyeshadows in Midnight Cowboy Rides Again and Snatch
E.L.F Shimmer Palette
Rimmel Scandaleyes Eyeliner in Nude
Rimmel Scandaleyes Mascara
Revlon Balm Stain in Honey
Wow! Can you believe this weather we've been having recently?! It has been so hot and so sunny, I've been absolutely loving it. Although these pictures are way too bright and my lovely pink jeans actually appear to be white and I actually appear to be a ghost, I refuse to complain because there's nothing like sunshine to put me in an excellent mood. In fact, the only thing threatening to spoil my mood right now is people who are complaining about the weather; this is a huge pet peeve of mine. Just you wait until it's snowing and again the country grinds to a halt...I really think people ought to lighten up. Anyway, moving on now because I prefer to be positive on this blog!
Now, if any of you are like my family you're probably raising your eyebrows at my jumper. Yes, yes, yes, it is essentially the same one as I wore in my
last outfit post
but if you ask me, it has some
very
key differences. First of all the roses are actually pink as I originally wanted them to be. Secondly, when it arrived I was delighted to find this one has gorgeous little silver threads through it making it slightly sparkly and very desirable in my eyes. It's also eeeeeever so slightly smaller than my yellow version meaning I'm a little more comfortable in it. Because of the colour differences, I can wear it with very different things to my yellow version too. My pink jeans being today's example of that. Although I've not managed to capture it in these photos, the two go together really well and this outfit is already turning into a staple of mine. I also think it would go great with my pink skater skirt and I've got a pink denim mini skirt I plan on pairing it with in the future as well.
I really loved going overboard with accessories for this out. Of course I used my pink bag but I also went to town on my jewelry. Not pictured as my pink rose earrings, but you can see my Paris necklace with pink detail, my new skull bracelets and a portion of my ring collection. Accessories are my favourite thing at the moment!