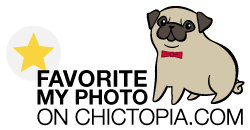 I'm really enjoying the odd days of Summer we keep getting. Although I would much prefer a solid block of Summer, you know, like an actual season, these rare sunny days just make them even more appreciated in my books. I don't actually have a lot of clothes that I feel like "me" in that are suitable for hot weather really, so I guess it's a blessing in disguise that it's been cool enough to hide under the types of clothes I'm comfortable in. Although, as I write this, it's absolutely tipping it down and I can't quite believe it's July.
That being said, there's always exceptions to the rules and today's outfit is one of them. For some reason, I have an aversion to wearing shorts, opting for full on trousers, a skirt or dresses instead is much more common for me. Yet, whenever I put these on, I find myself vowing to wear them more often. Although not the most comfortable things in the world, I do really like the way these sit on me and I can get quite a few good outfits out of them. However, pairing my Levi's with this eBay jumper has definitely become my new favourite way of styling them!
It seems strange describing a jumper as Summer appropriate wear, but this one really is. It's very, very loosely stitched meaning it doesn't really feel like a layer at all. It's very breezy and the oversized fit of it helps with the breeziness. I'm glad I kept this jumper even though it's not what I actually ordered, it's something a bit different from my usual pink or purple or black attire and it goes really well with the E.L.F Lip Balm in Rose. I imagine it'd also look good with E.L.F Mineral Lip Tint in Cherry, which I shall try next time I wear it!
This was an outfit intended to be worn on a dinner date in town with a friend but sadly she couldn't make it in the end. Glad I was already out and about though when I realised this as it meant the outfit didn't go entirely to waste ;) I had actually planned to wear lots of jewelry with this but in typical Emily fashion, I forgot to put that on but I think it looks nice without it anyway.
What are your Summer staples? What are your feelings towards this non-Summer we're having here in Britain?