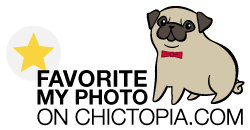 Outfit Details:
Headband: New Look
Shirt: Missguided
Jeans: H+M
Shoes: Vivienne Westwood
Makeup Details:
Arbonne Makeup Primer
Arbonne Liquid Perfecting Foundation
Rimmel Wake Me Up Concealer
Everyday Minerals Semi Matte Foundation
Benefit Benetint
Benefit Sugarbomb
Benefit Highbeam
E.L.F Matte Lip Colour in Coreal
Pixiglow Fairy Face Palette Eyeshadows
Rimmel Scandaleyes Eyeliner in Nude
Benefit They're Real Mascara
The shirt featured in today's outfit post is one of my absolute favourites. Although I find it quite hard to style, I love the way it looks on me. I love the candy stripes, I love the pink, I love the bow under the collar. Although a number of things in my wardrobe could be used to create an interesting and slightly different outfit I opted for the safe option of some grey skinny jeans on this particular day. To make it ever so slightly more interested, I added this lovely pink floral headband and my Vivienne Westwood Melissa's. Overall, I don't think it looks so bad. It's lovely for those deceptive Summer days where it's sunny you want to wear something colourful but the breeze means it's ever so slightly too cool to dare to bare.
I wore this outfit to meet up with the lovely
Nicola
a few weeks ago in Leeds. It was a very exciting little chat we had, and one I can't wait to share with you all but it's not quite time yet! We met up in Costa and I chose between my two standard Summer orders. I think this particular occasion I went for the cranberry lemonade but it's just as likely that I went for one of the fruit coolers.
What do you like to wear for coffee dates?