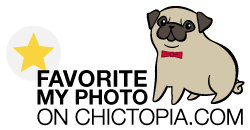 If there's one thing about my style that's changed over the years, it's the fact that I started wearing trousers. For years, I didn't ever, ever wear jeans and I only wore black trousers for work and school. In Sixth Form, it was always dresses and skirts. Outside of school, dresses and skirts. On the very, very rare occasion I did don a pair of jeans, everyone would comment on it in shock. Yet things change, over the years, I missed trousers so jeans, and eventually disco pants, along with a couple of pair of harem pants made their way into my wardrobe. I finally realised they aren't the devil and I can look just as nice in trousers as I can in a pretty skirt or dress!
These are the latest jeans to make their way into my collection and I'm smitten with them. They are
so
skinny, so flattering and I love their colour - I've never had a pair this colour before. The most important thing however is they are
so
versatile. They honestly go with everything in my wardrobe and they can be dressed up or down. I tend to wear them casually as I'm always quite overdressed (in the eyes of others - I don't see a problem) so it's nice to have a real everyday outfit I like.
This particular day I decided to pair these jeans with my beloved 3d rose jumper which I'm still in love with. I've discovered it goes really well with the Etsy necklace James bought me for my birthday - liked I needed anymore excuse to get wear out of this beautiful thing! My other jewellery was randomly thrown on but I like it. I'm making so much more effort to accessorise these days and I'm really enjoying it. It gives new twists to old outfits and it means I'm finally getting my money's worth out of the things I buy.
I believe this was Sunday outfit, but these photographs were actually taken a while ago now so I'm not too sure!
Are you a lover of jeans?