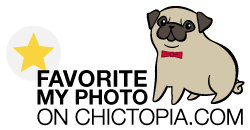 Makeup Details:
Benefit The Porefessional
Rimmel Wake Me Up Foundation
Collection Lasting Perfection Concealer
Everyday Mineral Semi-Matte Foundation in Light
Benefit Benetint
Benefit Sugarbomb
Benefit High Beam
PixiGlow Fairy Face Palette
Rimmel Scandaleyes Eyeliner in Nude
Benefit They're Real Mascara
B. Lipstick in Cupcake
Nails:
Barry M Strawberry Ice Cream, Leighton Denny Rose Diamond and eBay Nail Glitter
So yesterday I posted about
Leeds Blogger Meet
in depth but today I wanted to dedicate a whole post to my outfit on the day. I'd had an outfit for the day planned for ages but on the morning I woke up to realise that although I'd put my skirt away in my drawers it was actually filthy! Cue some quick hurried frantic planning! As I was emptying everything I own onto a pile on the floor, I turned round and noticed this pink lace skater dress hanging on my clothes rail and I knew it was meant to be. One of the prettiest, girliest, comfiest dresses I own, for some reason this dress is so neglected by me so I knew that the meet was its time to shine.
Accessorising the outfit was easy peasy. A little pink dress is just as iconic as the little black dress in my wardrobe. I've no end of pink compatible accessories! I decided on my lovely rose necklace my boyfriend bought me from Etsy for my birthday. Although I've got other necklaces that would suit this dress more, I'm just obsessed with this one right now and wear it very often. Although you can't see them, I wore my adorable Eiffel Tower earrings so I'm thinking I need to actually photograph those soon. I had too many rings to choose from, so I put a few on and I always wear my Etsy Fox Ring anyway. I decided to finish off the outfit with a cream belt and blazer.
I'm really pleased with this outfit, and seeing as I have this dress in purple as well, I think I'm going to start making more of an effort to wear them!