Makeup Details:
Face: Arbonne Primer, Arbonne Foundation, Rimmel Wake Me Up Concealer, BareMinerals Ready Translucent Veil
Cheeks: B. Glowing Shimmer Block in Blush, Arbonne Highlighter
Brows: E.L.F Eyebrow Lift and Filler
Eyes: MUA Eyeshadow Trio in Smoke, Rimmel Scandaleyes Eyeliner in Nude, Benefit They're Real Mascara
Lips: Revlon Balm Stain in Honey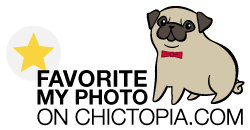 So,
yesterday I blogged all about the blogger meetup
I attended at a little coffee shop called Coffea in Leeds and today I'm blogging about the outfit I wore for this event and have worn a couple of times since! A few weeks back I grew tired of lusting after items I'd seen on Missguided and instead decided it was time to just buy them, consequences be damned. The dress and kimono featured in this outfit are just two of my items from that mini haul. I'd been eyeing up a few kimonos for a while and I really loved the look of this one. I decided to buy a nice plain item to go underneath it which is where the grey dress came from. Not only am I jawdroppingly pleased with this beautiful kimono, but I was also pleasantly surprised by what is a very plain dress for me. I love the way it fits and I like how versatile it is. I can't wait to style it up in different ways. I'm pleased with the way these two items came together.
To be honest, I didn't actually put a lot of thought into the rest of the outfit. I love the necklace so decided to add it and I don't wear my creepers enough so on they went too. As for the watch, I feel bare without one now so decided it had to be included and I always wear my ring. I thought my bracelets looked nice with the black and white of the kimono.
What do you think?