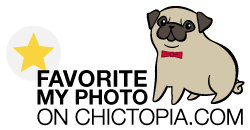 Outfit Details:
Denim Jacket: Topshop
Flower Brooch: New Look
Top: Republic
Skirt: Republic
Tights: River Island
Shoes: Matalan
Pink Camera Ring: Temporary Secretary
Fox Ring: birthday gift
Nails:
Superdrug Artificial Nails (Oval, Medium Length), Barry M Strawberry Ice Cream, E.L.F Mint Green, MUA Nail Constellations in Gemini
Firstly, I apologise for how uncomfortable I look in these photos! Instead of my usual tripod/sister photographer, I asked my boyfriend to take these photographs for me and the strangest thing is, I got all shy and embarrassed posing for him! That aside, please just ignore my face and look at my outfit! As the title suggests, this is what I wore for Chester Zoo, which I wrote in great depth about
here
. I had planned on doing a separate outfit post anyway, but so many people said they liked my outfit already I know I've made the right decision.
This outfit was a bit of a naughty decision. I'm
so
skint at the moment but twice when I popped into town for some essentials, I caught sight of the skirt and top in the entrance to Republic and I couldn't get it out of my head. On the third day, I got off my bus after work and suddenly I was in Republic handing over my debit cards, oopsie! I have absolutely no regrets though, I absolutely adore this outfit and it's one of the only outfits I've put together in my head before I actually owned it that has turned out
exactly
how I wanted it to. Accessorising when I got home wasn't difficult. The denim jacket was an easy choice - I wanted something lighter than my floral trench coat and my cream blazer wouldn't work well with a skater skirt. Sadly I didn't get a picture in them but I've got Eiffel Tower earrings in with little pink roses on them, another good choice if I may say so myself. As anyone living in Britain at the moment knows, it's
still
not warm enough to go sans tights and I have a weird thing about wearing nude tights unless I'm going out, so cream it was. Wishing I'd popped my Vivienne Westwood Melissa's on but I was in a hurry to get ready so little white flats it was.
Also, my nails are a real talking point for me. Despite my best efforts, my natural nails just
don't
cut it when I want to do something special so I turned to my beloved trusty Superdrug for some help. I was scared at first. We only stock the oval shaped ones in medium length and I was terrified they'd be too long for me. Thankfully, I really, really enjoy the length of them and of all the false nails I've ever had, these are the
only
ones that didn't fall or break off until I removed them myself. The glue is amazing. Colours were fun to play with, I'd experimented with the MUA Nail Constellations earlier in the week and was smitten with them. I decided I needed two nails on each hand that used them and added the E.L.F Mint Green to just make it that tiny bit more interesting along with the baby pink. I'm so pleased with how they looked.
I won't ramble on about what I did with my day as I've already posted about it. I think this is one of my favourite outfits I've posted so far though!